Purvanchal Expressway Inauguration, PM Modi Live Updates: Ahead of the UP assembly elections, Prime Minister Narendra Modi has reached today to inaugurate the 341 km long Purvanchal Expressway. PM Modi arrived at the airstrip built on this expressway at one o'clock in the afternoon from the Indian Air Force's cargo plane C-130J Hercules. Governor Anandiben Patel and Chief Minister Yogi Adityanath were present to receive him. The people of the entire state are waiting for the inauguration of this expressway.
Purvanchal Expressway: At a Glance
Length : 340.824 km
Road : 120 meters wide
Speed: 100 km/h, designed for a top speed of 120 km/h.
Airstrip: A 3.20 km long and 34 m wide air strip at Sultanpur for fighter jets.
Fuel pumps at 8 locations and CNG stations at 4 locations.
8 toilet blocks and 8 public facilities.
Provision of rain water harvesting pit every 500 meters.
Plantation of 4.5 lakh saplings.
Tomorrow is a special day for Uttar Pradesh's growth trajectory. At 1:30 PM, the Purvanchal Expressway will be inaugurated. This project brings with it multiple benefits for UP's economic and social progress. https://t.co/7Vkh5P7hDe pic.twitter.com/W2nw38S9PQ

— Narendra Modi (@narendramodi) November 15, 2021
"Purvanchal expressway will be a lifeline for eastern UP's development"
yoga Adityanath
Expressway will come out of these cities
This expressway will pass through the districts of Lucknow, Barabanki, Amethi, Ayodhya, Sultanpur, Ambedkar Nagar, Azamgarh, Mau, and Ghazipur. The government claims that this expressway will not only pave the way for industrial businesses but will also provide employment to a large number of regional people. Work is also going on on the proposal of connecting Purvanchal Expressway with Ghazipur to Bihar.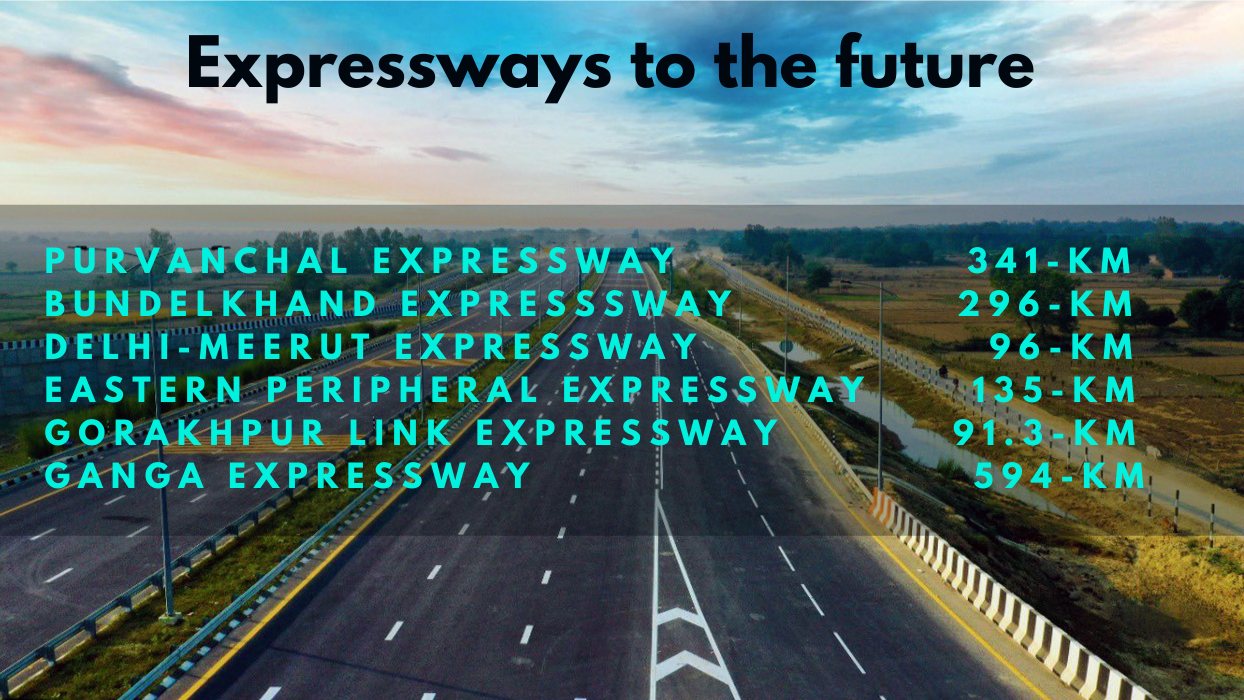 18 flyovers, 7 overbridges built
18 flyovers, 7 railway overbridges, 7 major bridges, 104 minor bridges, 13 interchanges, 5 ramp plazas, 271 underpasses, and 525 culverts have been constructed on this expressway.
#WATCH | Prime Minister Narendra Modi reaches Karwal Kheri on C-130 J Super Hercules aircraft to inaugurate the 341 Km long Purvanchal Expressway, shortly

(Source: DD) pic.twitter.com/dxQzlC476G

— ANI UP (@ANINewsUP) November 16, 2021
Latest Updates- Click Here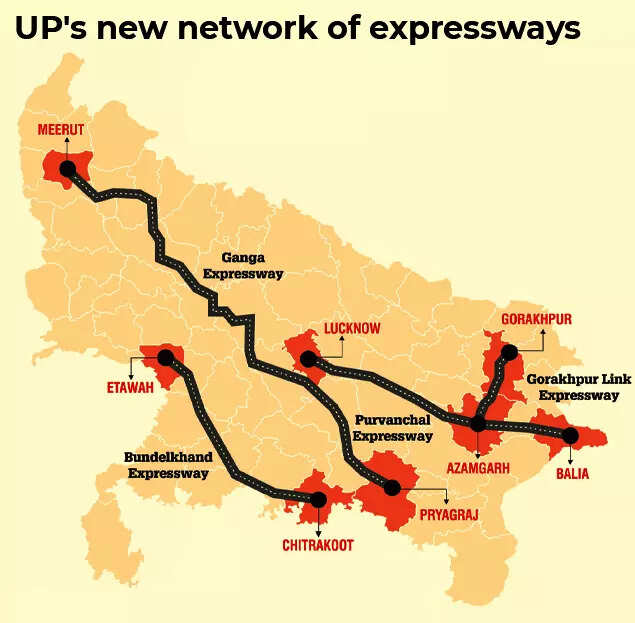 Here You Need to Know About New Expressway
Here's what you need to know about the new expressway in UP:
The expressway will allow commuters to drive in more than 10 hours to the far eastern corner of Uttar Pradesh bordering Delhi to Bihar.
It is a six-lane expressway which can be expanded to eight lanes in future.
It starts from Chandsarai village in Lucknow and ends at Haidaria village (18 km from UP-Bihar border) located on National Highway 31 in Ghazipur.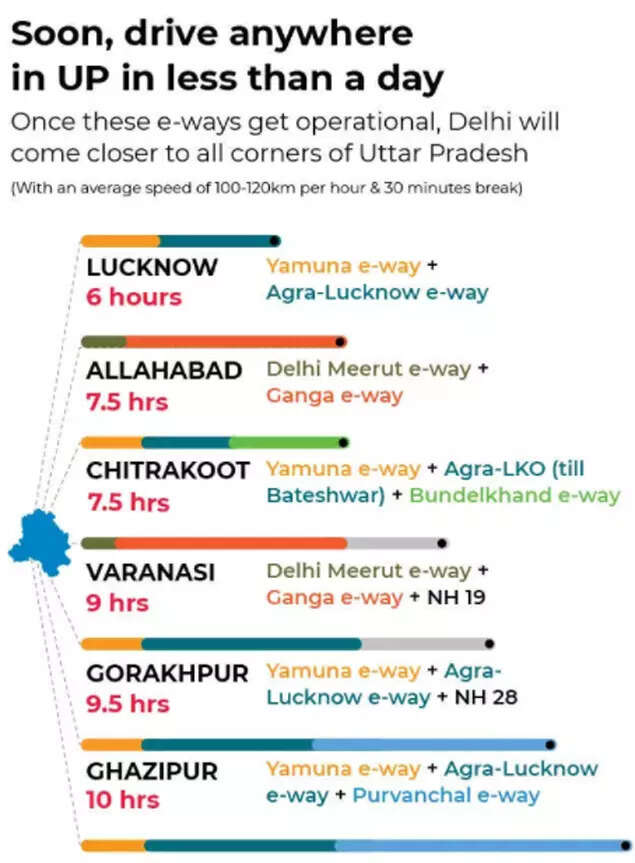 It has been constructed at an estimated cost of around Rs 22,500 crore.
The expressway is going to boost the economic development of the eastern parts of Uttar Pradesh, especially the districts of Lucknow, Barabanki, Amethi, Ayodhya, Sultanpur, Ambedkar Nagar, Azamgarh, Mau and Ghazipur.
PM Modi had laid the foundation of Purvanchal Expressway in Azamgarh